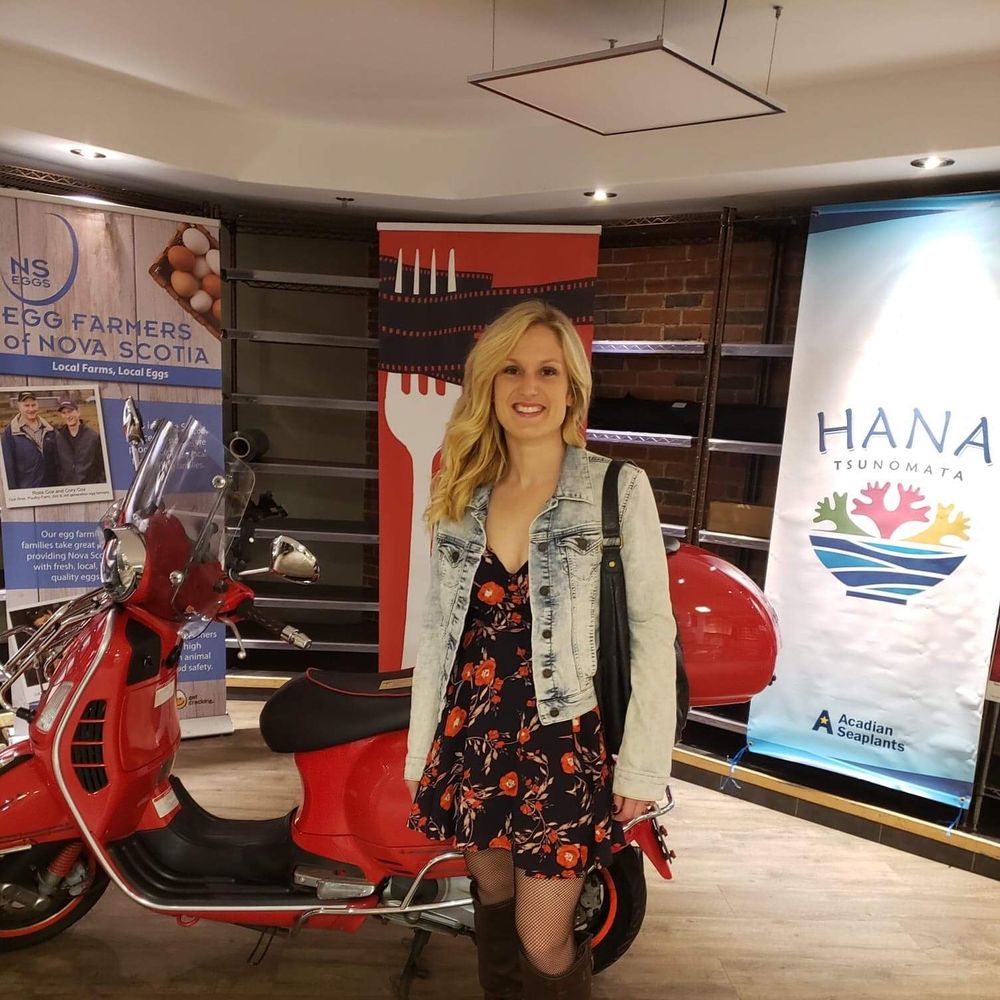 SARAH POUND
ARTIST/SONGWRITER/PERFORMER
Ascenso Promotions is proud to represent Nova Scotia's own singer-songwriter, Sarah Pound. She has new and exciting material to launch and we hope you soon get the pleasure of seeing her live. Sarah is a poet and she is known for her soulful voice, vocal range and canny ability of singing different genres. She performs and writes for both the piano and the guitar, and although her style may be tricky to pinpoint, her sound brings to mind the umbrella genre of Americana, merging folk, country, blues, R&B and soul. Her latest project consists of working alongside the extraordinary John Ebata, and they have recently released their new single, "Nova Scotia Strong", on an hour long concert on Eastlink Television.
Sarah also plays and sings in two other bands in her local area. One, a 5-piece country band, The Sundries, with players Jeff Hennesy, Mike Reese, Nic D'Amato and Mike Carroll. She also sings in the 15-piece dance band, Bluesmobile, which has a tremendous following.
Her strength was tested as an individual and as a musician at the young age of 17, when she was diagnosed with voice threatening vocal nodes. Doctors recommended 'vocal rest' and that's what she did, before eventually having surgery just over a year later. Sarah relearned how to sing, excited about the new vocal range. She did not let this hold her back and dove into classical vocal training at university a couple of years later, while getting a degree in music therapy.
We highly recommend going to seek out Sarah Pound on Facebook, Youtube and her website!
John Ebata
Musical Director
His talents are Versatile with a capital V. He is respected in all the extended categories of musician, song writer, producer, musical director, arranger and recording engineer. Equally versatile in all musical styles from jazz to world folk songs to rock and R&B. He has become the first choice accompanist of many great singer songwriters and  acclaimed to be of the very top Canadian piano-keyboardists and continues to work with artists from all parts of the world.
Recording engineer for Juno nominated Jazz albums , Black Music composer's award for song of the year and performed and recorded with the likes of Buffy St. Marie, Morris Albert , Oscar Peterson, Jack Lenz, Waleed Abdulhamid, Smith & Dragoman , Siobhan Duffy , Dinzel Sinclair, Nabil & Karim, Eric Dozier, JB Eckl, KC Porter, Red Grammar,..
Always looking to develop new thoughts and creations, he has collaborated with visual artist Lorraine Pritchard in creating musical songs based on her paintings on his solo CD "Au Diapason" and her artwork is on the cover of his solo CD "The Master's Travels." Recent concerts with his Afrikan Jazz Ensemble performed world jazz featuring African dancer 'Saba' and contemporary dancer "Andrea Nann."
He continues to record and perform as the ultimately versatile player of any musical genre playing instruments from grand piano to synthesizer technology to Iphone and Ipad, he is equally at ease from the acoustic to the electric music world. A new 288 custom made round shaped keyboard called the PianoArc inspired a series a circular rhythm paintings by artist Lorraine Pritchard provided the sheet music inspirations for his new album, PianoArc Scores.
Recent projects include: World Jazz for Haiti, Blogger for Yorkscene.com, Vigour Projects, Let's Find A Way! and many others every day.